Dear Stakeholders,
Welcome to the June edition of the IFR4NPO Newsletter! We are excited to share news about the IFR4NPO Governance Group and recent Advisory Group meetings as we continue to develop International Non-Profit Accounting Guidance (INPAG) Exposure Drafts 2&3. We are also glad to highlight our improved YouTube channel, and signpost you to some curated topic-based content on financial statements and narrative reporting.
As always, we value your continued engagement with the project. Your feedback contributions play a pivotal role in shaping the future of IFR4NPO.
The role of the Steering Group has been revised, and now operates as the IFR4NPO Governance Group, with a new Terms of Reference. The Group serves a dual purpose, overseeing the due process of developing INPAG and providing strategic input regarding the future of the guidance and its governance. This forward-looking approach sets us up for a sustainable future.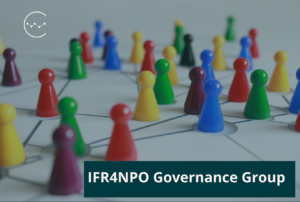 If you have visited our YouTube channel recently you may have noticed the improvements to playlists, descriptions, and tag words to make our content more accessible and searchable. We would like to invite you to subscribe to the IFR4NPO YouTube channel, which serves as a thriving hub of knowledge and resources for non-profit financial reporting.
Our channel offers a wide range of informative videos, webinars, stakeholder meetings, and other content related to non-profit financial reporting. Whether you are an accountant, auditor, funder, regulator or interested member of civil society there is something valuable for everyone. Join our growing community of subscribers dedicated to staying informed and enhancing their understanding of non-profit financial reporting.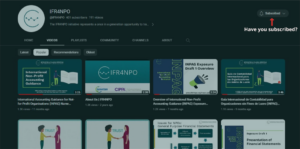 NPOs have unique accounting needs, which are different from for-profit businesses and public sector entities. We have boiled these down to a shortlist of specific topics or issues which are receiving priority attention as we modify IFRS for SME Accounting Standard to meet NPO needs. We have so far curated playlists focusing on 2 of these topics – watch this space for more in the coming weeks.
• Financial Statement Presentation by NPOs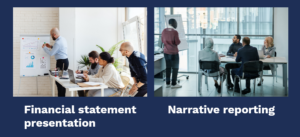 IFR4NPO Tagline - Improving Transparency, Building Trust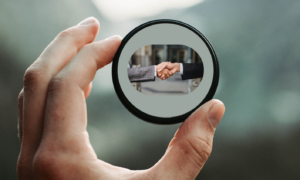 We are thrilled to unveil our new tagline. In this concise statement we have tried to encompass the core values and aspirations of IFR4NPO and INPAG. Thanks to our Country Champions for their support during this process! Here's what our tagline signifies:
Improving Transparency: We are dedicated to promoting transparent financial reporting by NPOs. By providing guidance, resources, and best practices, we empower non-profits to communicate their financial information clearly and openly. This builds credibility and enables stakeholders to make informed decisions.
Building Trust: Trust is the foundation of successful relationships between NPOs, donors, users/beneficiaries, and the wider community. By using a rigorous international consultation process, we develop guidance that can be trusted to give a true and fair view. By encouraging accountability, consistency and integrity in financial reporting we instill confidence in the non-profit sector.
Our recent and upcoming meetings are focused on topics in Exposure Drafts 2 and 3: recognition of grant revenue, measurement of donations-in-kind, expenses on grants and donations, foreign exchange, classification of expenses and Supplementary Statements.
You can find links to meeting resources below:
Humentum Blog - Rebalancing Risk and Accountability
"Funders need to fundamentally reconsider their internal risk and accountability policies and processes. This begins with questions about how the current systems for risk and accountability are oriented. Are risk and accountability policies focused on donors or partners?"
This is according to Riva Kantowitz, PhD from Radical Flexibility Fund. INPAG will be a game-changer on the financial accountability landscape, finding a sweet spot that helps meet the needs of donors, NPOs and civil society. 
Click on this link to read the full blog on Rebalancing Risk and Accountability.
Thanks for taking the time to read our newsletter – I'd love to hear your comments or reactions. Please follow us on LinkedIn, Twitter and YouTube to stay connected. If you received this newsletter from someone else, please subscribe to stay in touch.
I look forward to connecting with you next month!
– Samantha Musoke, IFR4NPO Project Director, Humentum