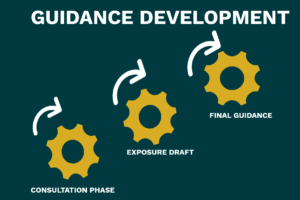 If you are keen to follow the technical details, you can! The meetings of the technical and practitioner advisory groups (TAG and PAG) are fully transparent. You can see agendas, meeting papers, discussion summaries and a recording.
The TAG meeting on 4 May 2022 discussed concepts and pervasive principles, reporting entity, financial statement presentation and narrative reporting. The advice and request summary, audio and video recording are now available in English here
The PAG meeting on 15 June 2022 discussed narrative reporting, financial statements and Issues around consolidation. The meeting documents and recording are available in English here.
The TAG meeting on 28 June 2022 discussed pervasive principles, narrative reporting, financial statement presentation and consolidation. For the first time, the meeting papers have been shared in four languages here.
Recently, Humentum IFR4NPO Project Director, Samantha Musoke, shared her personal view on the issue of key figures in NPO financial statements. Her opinion is shaped by 21 years of experience in engaging with stakeholders in Uganda and across Africa.
She said: 'Financial statements have evolved to meet the needs of investors and the for-profit world. As Humentum and CIPFA develop guidance for non-profit organisations through the IFR4NPO project, we have an amazing opportunity to rethink what are the 'important numbers' for our sector.'
Please watch the video and let us know your thoughts on LinkedIn.